CONTINUING THE FORWARD MOMENTUM
We had a very successful weekend at Canadian Tire Motorsport Park even if the results didn't completely show it. First race, Nathan Blok had some slight contact with Metric Homes Racing knocking our toe out of alignment slightly, and finished in 8th.
Second race we had a good battle with Guillaume Labbe, Metric homes racing and Gabriel Lacombe to finish 8th on track, but 7th after penalties were applied.
For race 3, We would see lap times comparable to championship contender Owen Clarke and have another close battle between 6th through 10th. Eventually we would finish in 7th after post race penalties were applied.
Really big thanks to the entire crew. We all worked well together, performed positively with good direction and order, and made more positive gains as a team. We made a mountain of progress in the last 2 weeks, even if the results may not show it at the moment. We have a good game plan for Circuit GP3R next month with even more upgrades coming. looking forward to snatching that elusive podium and win soon!!
Big thanks to the entire crew!!
Tom Russell
Brandon Lepine
Jeff Steenbakkers
Steve Blok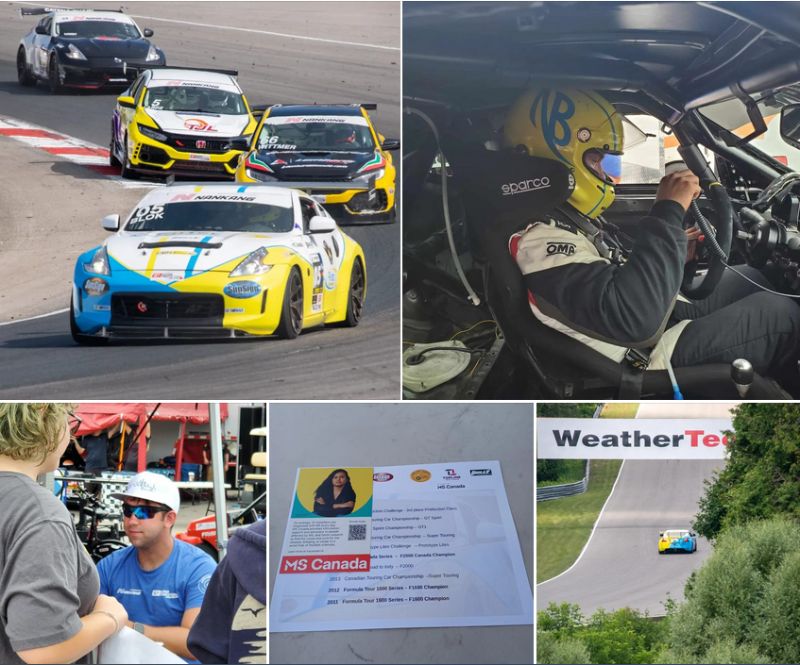 Photo's
: @cameron_forsythe7 @missmotorsportcoach @s_blok

No comments
Leave a reply