2nd place finish at GP3R
TROIS RIVIERES, QUEBEC – Nathan Blok continued his charge for the Production Class Championship in the Super Production Challenge this past weekend on the infamous Trois Rivieres street course, a narrow track bordered by solid concrete walls in this old Quebec city.
The weather was extremely hot and humid all weekend for the 10, 11 and 12th rounds of the Super Production Challenge (SPC).

Practice was held Friday morning, and things weren't looking too bright after ending practice down in 8th place and 2.5 seconds off the pace. After discovering some electrical issues the team took a literal "hail mary" towards setup for the twilight race on Friday night.

Starting the evening race based on championship order, Blok would be starting 3rd in class. He made his way up to 2nd before a full course yellow momentarily neutralized the race. Once things resumed, Blok tried everything to take over the lead but ended up settling for 2nd place podium position in the end.

On Saturday for the 2nd race of the weekend Blok again starting 3rd in class. A terrible start dropped Blok down to 9th position before the end of the 3rd lap. He made his way up to 7th place before the race was ended early due to a drunk spectator who had somehow made his way onto the track.

The 3rd race of the weekend on Sunday saw Blok starting 2nd. A short battle early on allowed for some faster cars to sneak through and get ahead. This left Blok in 4th closing down the leaders and fighting for the lead for the rest of the race. A late race caution came out, just after the overall leader in the Super Production Class passed Blok. When the green flag flew, a one lap shoot out to the end saw Blok end up losing 2 positions as 4th through 6th went 3 wide across the finish line, with less than 0.1 seconds separated all of three cars.

"Thanks to the entire Apex V2R crew for an amazing car, we were fast all weekend even in a track that did not really suit our car. With the points battle for 3rd being so close, the finale at Circuit ICAR is going to be intense!"

Blok's next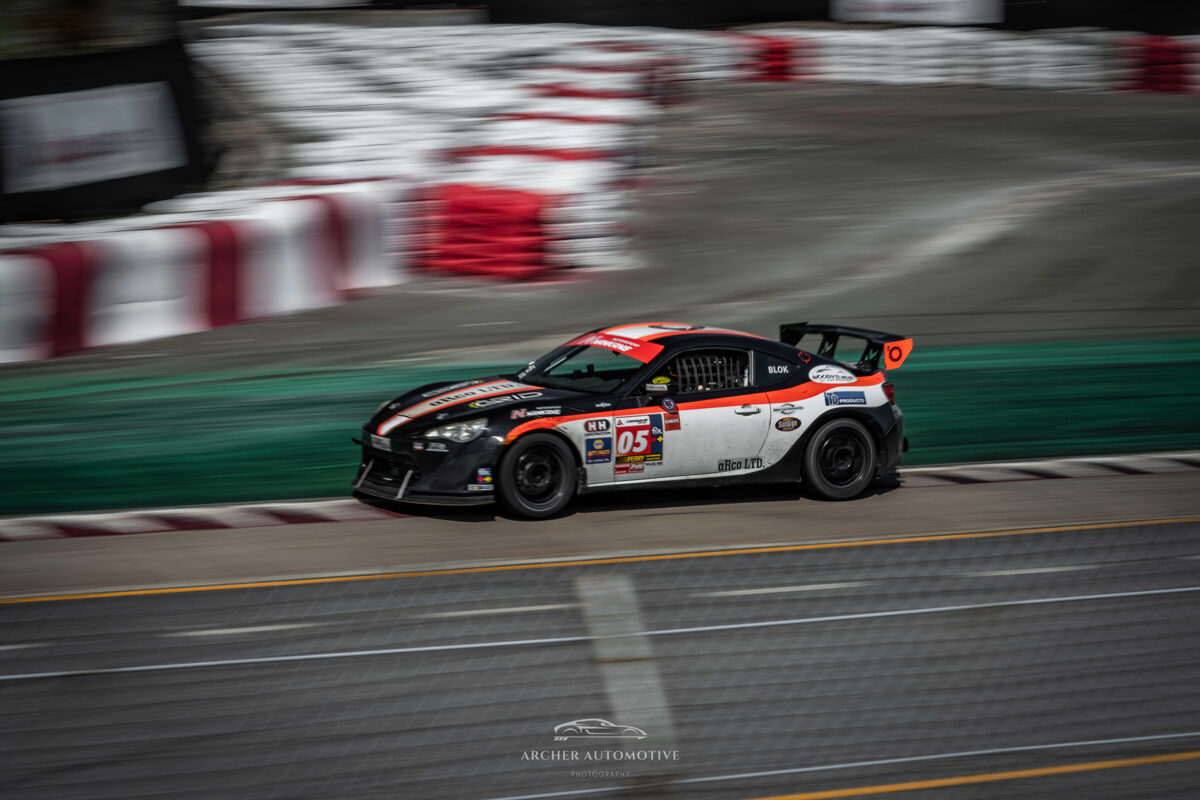 race weekend is August 27 at Circuit ICAR, Mirabel, Quebec.

No comments
Leave a reply