Top 5 Finish in IMSA Prototype Lites Debut
2016 - Teaming up with Florida based Performance Tech Motorsports, Nathan Blok returned to the track for the first time this year bringing home a top 5 finish in his Mazda Prototype Lites Presented by Cooper Tires Series debut at the Canadian Tire Motorsport Park, Bomanville, Ontario.
Despite having limited seat time (only one test day back in May) and this being the first time racing a 230HP 2.0 litre Prototype Lites race car Blok was looking forward to the challenge of competing head to head with drivers who were heading into mid season rounds 6 and 7. Blok is no stranger to driving competitively in both closed and open-wheel cars having experience in a number of disciplines from Formula 1600 to Formula 2000 and Touring cars. He is the 2015 Formula 2000 Canadian Champion and a two-time Formula Tour 1600 Series Champion.
In the qualifying session on Saturday morning, Blok was the top Canadian, qualifying 6th and missing out on 5th place by only 100th of a second. With less than 1 second between the top 6 drivers it was looking to be an exciting race later that afternoon.
The 30 minute Race 1 ran under a mix of sun and cloudy conditions although it had rained on and off throughout the day. At the drop of the green Blok attempted an inside pass on corner 1, but was unable to make it stick. Going side by side down the Andretti straight with #29 Michael Whelden, he was finally able to make the pass moving him into P5.
It was extremely close nose-to-tail action as the battle ensued for positions 3 through 6 for the rest of the race. On lap 16 disaster loomed for Blok as a suspension failure caused his right rear tire to go flat. Going in the hair pin at corner 5 the rim actually split in half causing the car to locked up almost hitting the tire wall before Blok was able to make the necessary corrections. He was able to limp the car back close to the pit entrance before he had to retire from the race.
"Having never raced in this series before, I didn't necessarily know what to expect, especially in the opening laps. There was contact ahead of me before we even got to the green, so I know I would have to stay on my toes the entire race. I was suffering from heavy under steer from very early on, but despite that I could tell I was faster than the cars ahead of me. As it turned out, the handling problems were due to the suspension failure which progressively got worse. Unfortunately, I wasn't able to get the outcome I was looking for, but I am pretty satisfied with my performance."
Early Sunday morning the Mazda Prototype Lites cars returned to a green track for Race 2 after a torrential downpour the night before. The race which started under yellow due to debris on the track saw Blok starting 5th out of 17. When the green flag finally dropped there was just over 40 minutes remaining.
On lap 2 Blok fell back to P6 but retook the position on the straight before Corner 8 and then started to slowly pull away. By lap 3 he was right on #29 Maxwell Hanratty's bumper, and the game was on. Lap 5 saw Blok and Hanratty side by side down the Andretti straight but Hanratty was able to maintain the position having the inside of corner 8. The fast paced action between the two drivers continued until the yellow flag came out on Lap 15, which again bunched up the field.
The green flag waved on Lap 18 but only for one lap until #18 Kyle Masson who had brake problems hit the tire wall at the hair pin at corner 5. That moved Blok up to 4th position. The last 5 laps again saw nose-to-tail action between Blok and Hanratty with Blok making a move on the inside of the last corner for the final podium spot before the checkers, but was unable to make it stick and had to settled for 4th place, the top Canadian. A solid performance for his debut weekend in this highly competitive series.
" I owe a big thanks to the Performance Tech crew who worked late into the night to get the Tenaquip/Aurora Tools/Zenith Safety Products car back on track for the early Sunday morning race. Knowing there was very good potential for a podium, I put constant pressure on the car ahead of me, but turbulent air made it very difficult to get close through the corners. I did have several opportunities to make an overtake work coming out of turn 5, but wasn't able to make it stick. Again a big thanks to the Performance Tech crew for preparing and making the my car a pleasure to drive this weekend. I also want to thank all my partners and sponsors for their continued support. I wouldn't be here without them! I am just pleased that I was able to deliver an excellent result on my debut weekend."
Due to financial constrictions the CTMP weekend is the only series weekend Blok is able to attend, but is looking forward to securing enough financial backing for a full season next year.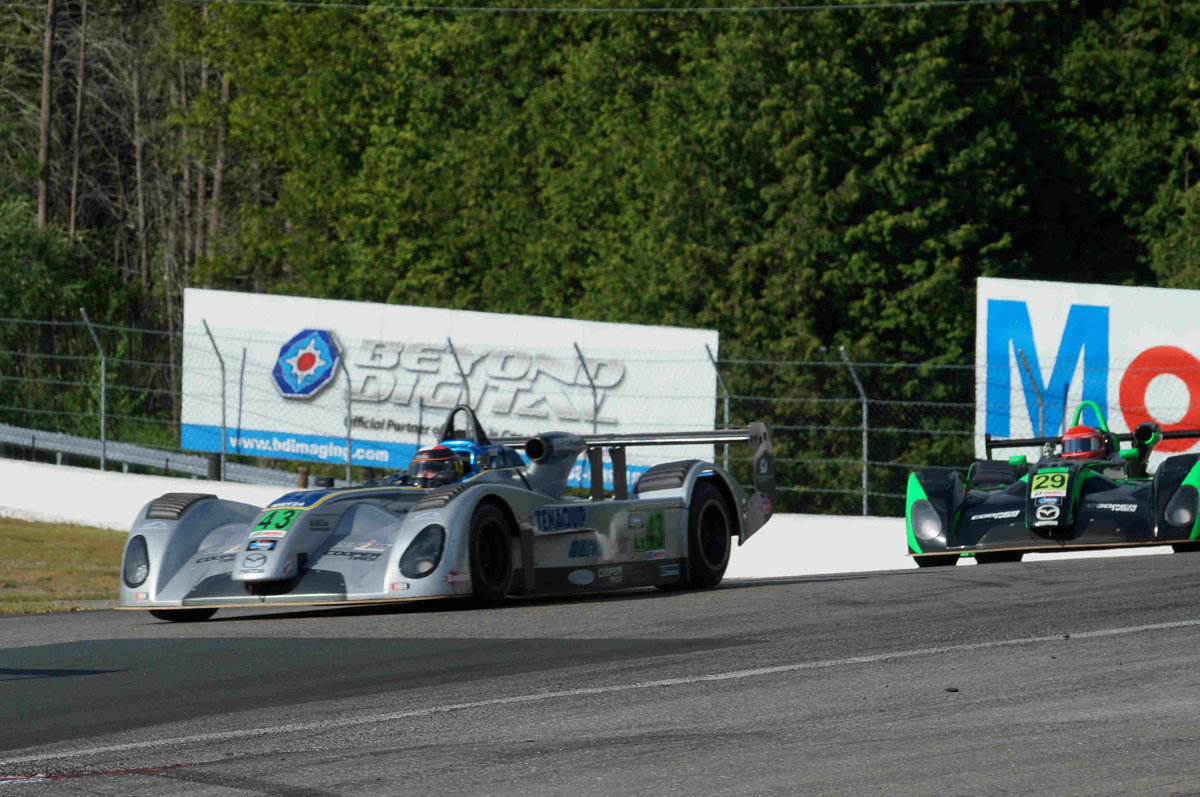 No comments
Leave a reply