Blok crowned 2015 F2000 Canada Champion
Nathan Blok, the 21-year old, two time Formula 1600 Champion and resident of Beachburg ON, took home the F2000 Canada Championship top honour this past weekend at the annual CASC Ontario Region Gala in Toronto, securing his third championship .
The re-vitalized Canadian Formula 2000 Championship Series, returned to the Canadian marketplace after a 20-year absence. The first and second round was held at the Canadian Tire Motorsport Park, where Blok teamed up again with Britain West Motorsport, racing his #88 Van Dieman F2000 to an impressive double podium finish, bringing home a 1st and 3rd place finish as well as taking pole position for both races.
Heading to the next race weekend being held at Calabogie Motorsport Park, Blok dominated all weekend, again securing double pole positions, and bringing home another first place finish in the first race of the weekend. With only 4 laps to go in race 2, it was looking good for a repeat performance with Blok over 13 seconds ahead of second place Chase Pelletier, when his throttle cable broke and he was forced to pull off the track handing the race over Pelletier.
Unfortunately due to funding issues, Blok was forced to miss Rounds 5 and 6 of the F2000 Canada Championship which was being held at Canadian Tire Motorsports Park.
Heading into the brutally hot and humid Rounds 7 and 8 at the Bay of Quinte Grand Prix, Blok was determined to improve his 2nd place standing in the championship. Despite having never raced at the Shannonville Motorsport Park before, as well as having no significant testing or setup opportunities due to budget constraints, Blok pushed through these challenges to bring home two 2nd place finishes, and securing top place in the championship.
"The decision to race F2000 in Canada this year came at the last minute, and turns out it was an excellent decision The competition and talent level of the competitors was incredibly fierce and was definitely comparable to my experience racing in USF2000. Even though the season was cut short, it still doesn't take away the fact that you still have to be consistent and finish well on a regular basis to win a championship. I would like to thank Britain West Motorsport for all their hard work and providing an awesome car this season. And a huge thanks to Aikenheads, Calabogie Peaks and all my sponsors. I would not have been racing this season without their support!"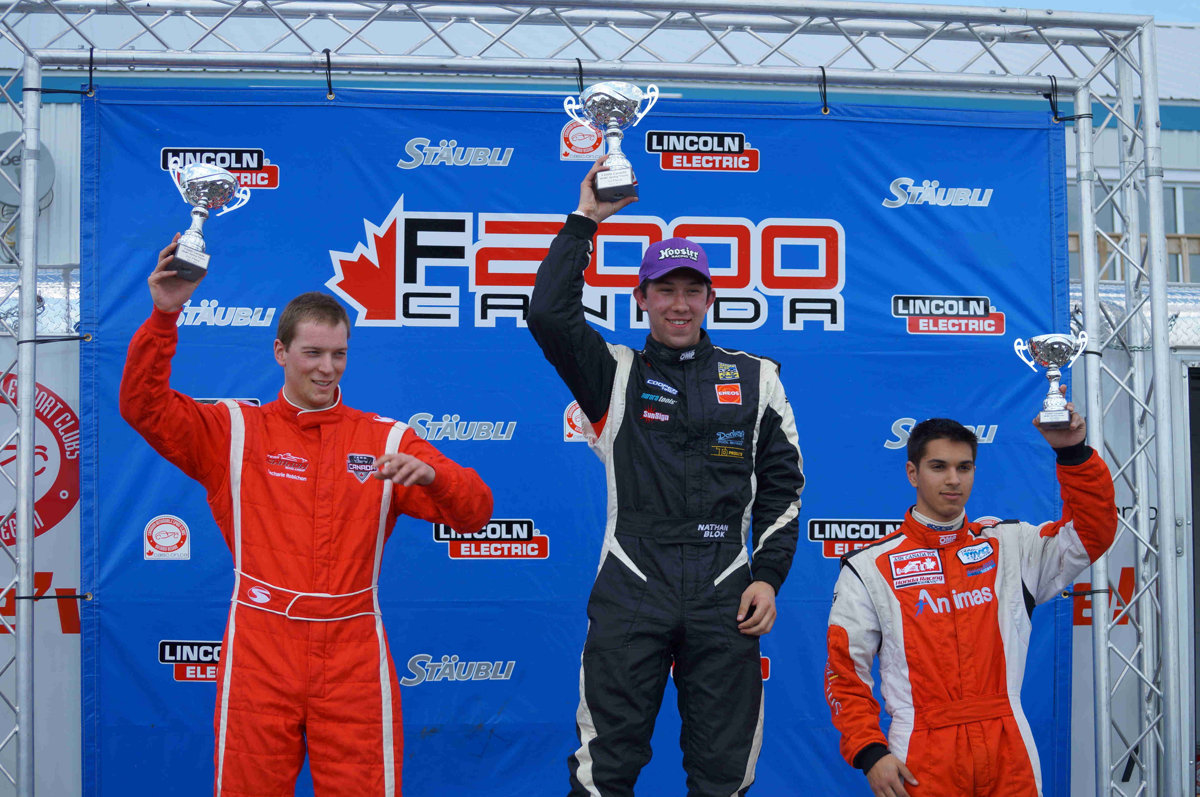 No comments
Leave a reply