Blok attends "Canada Day in the Bay"
July 1, 2015 - Beachburg native, Nathan Blok headed to Barry's Bay this past Saturday with his F2000 race car,
taking part in the "Canada Day in the Bay" celebration at the Royal Canadian Legion Branch 406.
Nathan took the opportunity to have a fun meeting and discussion about why you shouldn't speed on the highway with Darcy Nicol, one of the local OPP officers who was attending the event. He also had a chance to talk about his racing season in the F2000 Canada championship and to show off his car, much to the delight of the many fans, young and old.
Nathan's heads to the Bay of Quinte Grand Prix on the July 18/19 weekend looking to retake the lead in the championship after his mechanical DNF in Calabogie.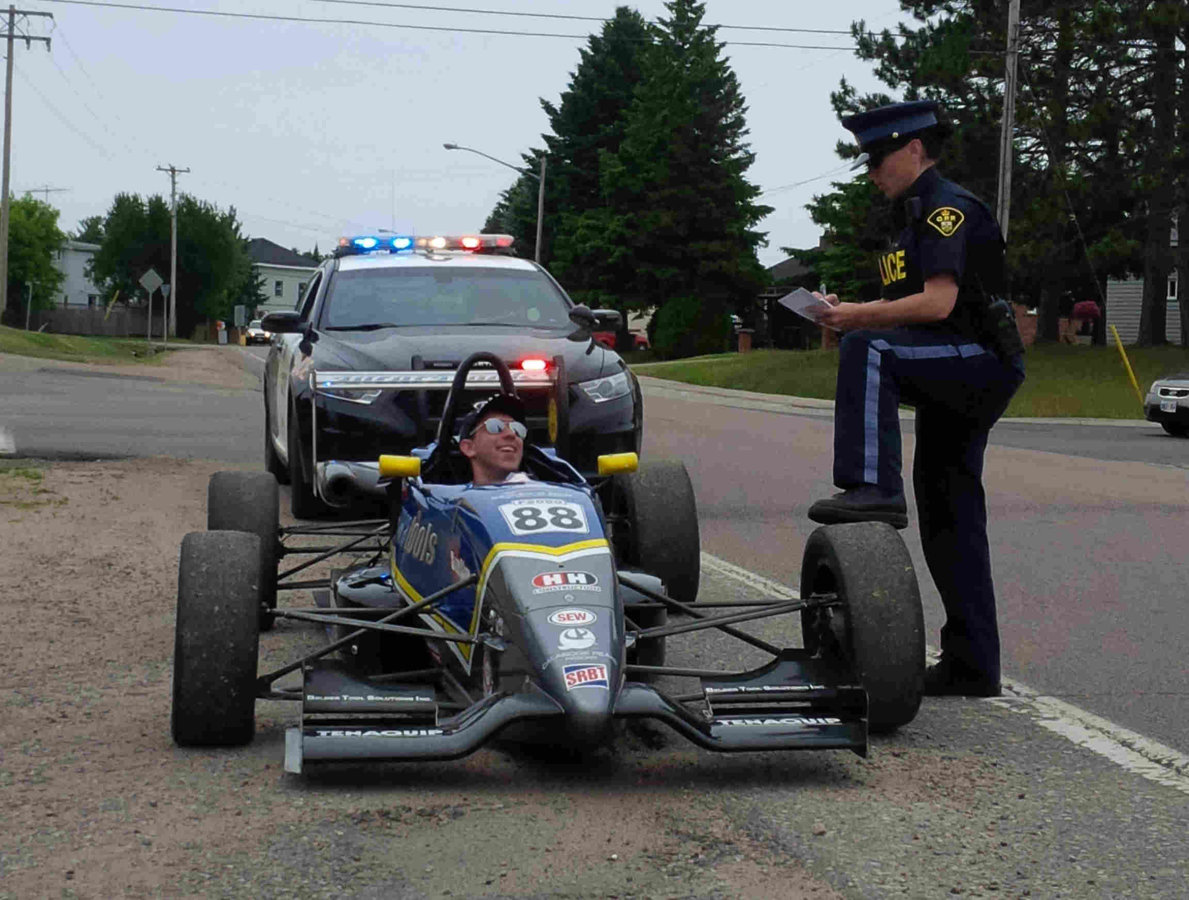 No comments
Leave a reply