Championship Formula Tour 1600
September 28, 2011 MONT TREMBLANT, QUEBEC
Nathan Blok, the 17-year old racing driver from the Pembroke area, has won the 2011 Formula 1600 Championship with two podium finishes at the final race weekend. Returning to the famed Circuit Mont-Tremblant track, Blok raced his #5 Boston Pizza/Mr. Lube Van Dieman F-1600 in the Formula Libre class as part of the Autumn Classic on the historic track north of Montréal. Blok was leading Olivier Bonnet by two points going into the weekend.
On Saturday, Blok qualified his car 3rd out of a field of 30 competitors, directly behind some slightly quicker Formula Libre cars, a good position on the grid for this hilly racecourse.
After qualifying, Bonnet was taken to the hospital for tests, as he was not feeling well. Although he was released from hospital that evening he missed both the Saturday and the Sunday race. This took some pressure off of Blok, but he was disappointed that he was not able to race with Olivier to secure the championship.
The green flag dropped for the first feature race of the weekend and Blok immediately took 1st place entering the first corner. Veteran racer Didier Scharenen got past Blok but could not keep the lead for long and Blok was back in front. Xavier Coupal passed Scharenen and made several attempts to take the lead from Blok but was unsuccessful. Blok crossed the finish line in 1st place but race officials later ruled that he had jumped the start, penalizing Blok two positions. As a result, he officially finished 3rd, behind Coupal (1st) and Scharenen (2nd).
"I was very happy to be ahead of the field & there was very little stress during the race, leading flag to flag. I am really disappointed that I couldn't race with Olivier. He is a great competitor, and I would have loved to have raced against with him this weekend for the title," said Blok. "I wish Olivier a speedy recovery, and look forward to racing wheel to wheel with him in the future."
On Sunday, Blok qualified his car 2nd on the grid just 0.1 second behind Coupal.
The second feature race of the weekend saw Blok maintain his starting position when a full-course caution froze the field under yellow flags. When the green flag was shown three laps later, Blok and Coupal began an epic battle for the lead. Racing side-by-side through some of the toughest corners in motorsport, the two young racers traded the lead on Lap 10 with Blok out in front. Coupal continued to make attempts for the lead but Blok was in front when a second full-course caution again froze the field on the penultimate lap. The race finished under caution and Blok took the checkered flag as the 2011 Champion.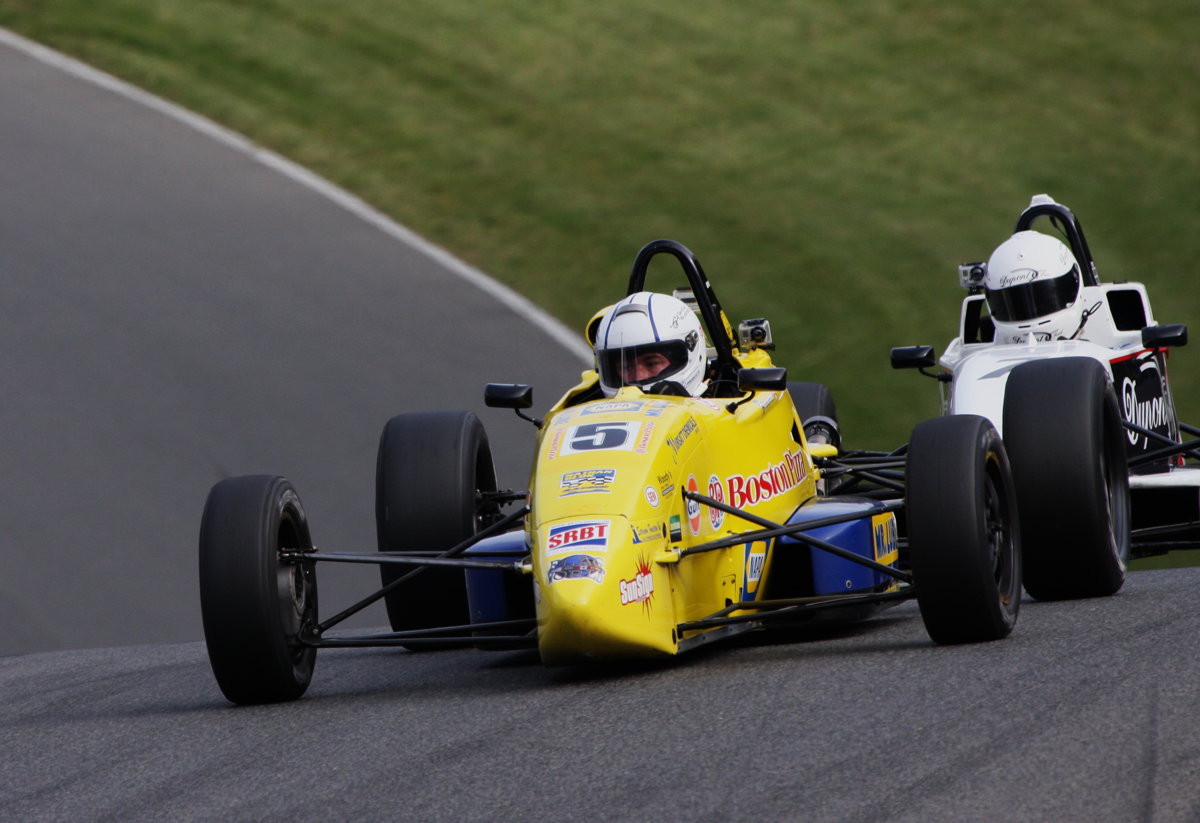 No comments
Leave a reply